Advertise
Why Advertise With Us?
Advertise where you'll be seen.  Followed by fans in over ninety countries with a Hubspot Marketing Grade of 85, Tequila Aficionado provides the best reach and marketing return on investment for any tequila or tequila related product.  If you're going to advertise, advertise with a site that targets your market.  If you are a tequila brand or related product, we have an advertising package for your needs.
Transparency
Unlike our competitor with huge numbers, we never buy bot followers for any of our social media networks and welcome you to use any auditing service to compare our audience values. We pride ourselves on our complete transparency here at Tequila Aficionado.  Our social networks and subscriber numbers grow daily but they grow organically and authentically.  We never buy followers or inflate our numbers for advertisers.  What you see here is an honest representation as of the date provided at the bottom of the page.
Integrity & Honesty
Unlike industry magazines, we provide our product direct to the consumer.  Here at Tequila Aficionado, we are not pay-to-play.  Our only source of income is display advertising.  We pride ourselves on our integrity and will never compromise that.  We don't ask for or accept payment of any kind for reviews or articles.  Buying an ad or sending us a sample at no cost will not guarantee a favorable review.  All reviews/opinions are those of the individuals providing them and we welcome the submission of differing opinions by our contributors and readers.  If you feel we may have received a sample inconsistent with your usual quality, we will happily provide a new review with additional reviewers on any new samples you would like to provide.   All reviewed samples have been provided by the brand/product owner and written reviews, video production, and web hosting are done at our own expense.  Test Kitchen participants provide their product samples to us but the burden of all other expenses is on us: time, cooking supplies, foods, facilities, photography, etc.  
Advertise to Thousands of Tequila Aficionados
Our Twitter Followers    9,365 (plus key personnel followers of over 15,500)
Facebook Fans               4,686 (plus key personnel followers of over 5,000)
  Pinterest Followers         497 (plus key personnel followings of over 1000)
  YouTube Subscribers     35,635 Views and counting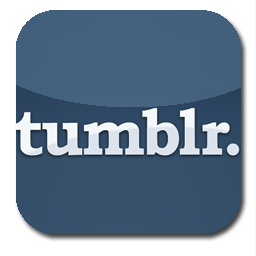 Tumblr Followers      134
 Instagram Followers     1,763
Newsletter Subscribers      510
Vine    285
WordPress Followers    71
Android App Installs    500-1,000

   Monthly Website Visitors   10,000+ 
Your ROI:
According to Influencer.DB, the media value for one Tequila Aficionado social media post is $86.
Last Updated 21 March 2016
For the best value and greatest exposure across all networks, join our next road show.  Click here for details.
Please contact Lisa@TequilaAficionado.com with questions/requests.
If you'd like to receive an invitation to join our next Tequila Aficionado Tour, please email Tours@TequilaAficionado.com and we'll be sure to keep you updated.